By Cristina Corvino
Raise a paw to these clever new canine and feline books. From an addictive game of I Spy to an irresistibly catchy tune come to life, these are sure to satisfy your Internet pet craving for the day.
by Yasmine Surovec
Explore the unique and unconditionally loving relationship that only cat parents understand best. Yasmine Surovec, author of the successful blog , debuts 21 brand-new comics for your enjoyment.
 by Andrew Knapp
We spy…a black-and-white border collie. Based on designer and photographer Andrew Knapp's addictive blog () and Instagram account (), Find Momo includes images of his dog camouflaged in unusual landscapes. Warning: Once you start searching, it's hard to stop.
by Chris Kelly
Felines sit atop their aristocratic thrones in this amusing storybook parody of the PBS television hit Downton Abbey. Among the lessons you'll learn: "How to Argue with Lord Grimalkin About His Most Deeply Held Beliefs."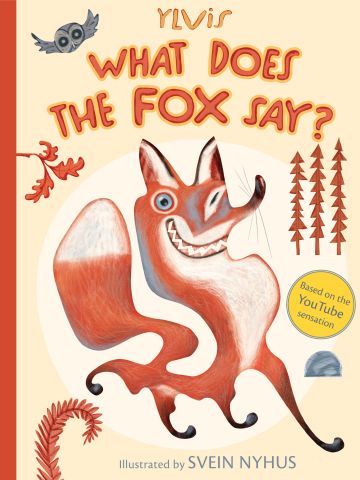 by Ylvis, Christian Løchstøer and Svein Nyhus
Sing along to the (over 380 million views and counting on YouTube!) by Ylvis as you read the entertaining lyrics and get lost in the charming illustrations. What do you say to that?